After signing up for GrooveJar you have a free trial. Your free trial won't start until you've installed the GrooveJar code on your backend.

When first logging into your account, you'll see a red button stating, "Click Here to Install".  Click on the button.
You will then receive the following popup with the code snippet. Copy the HTML.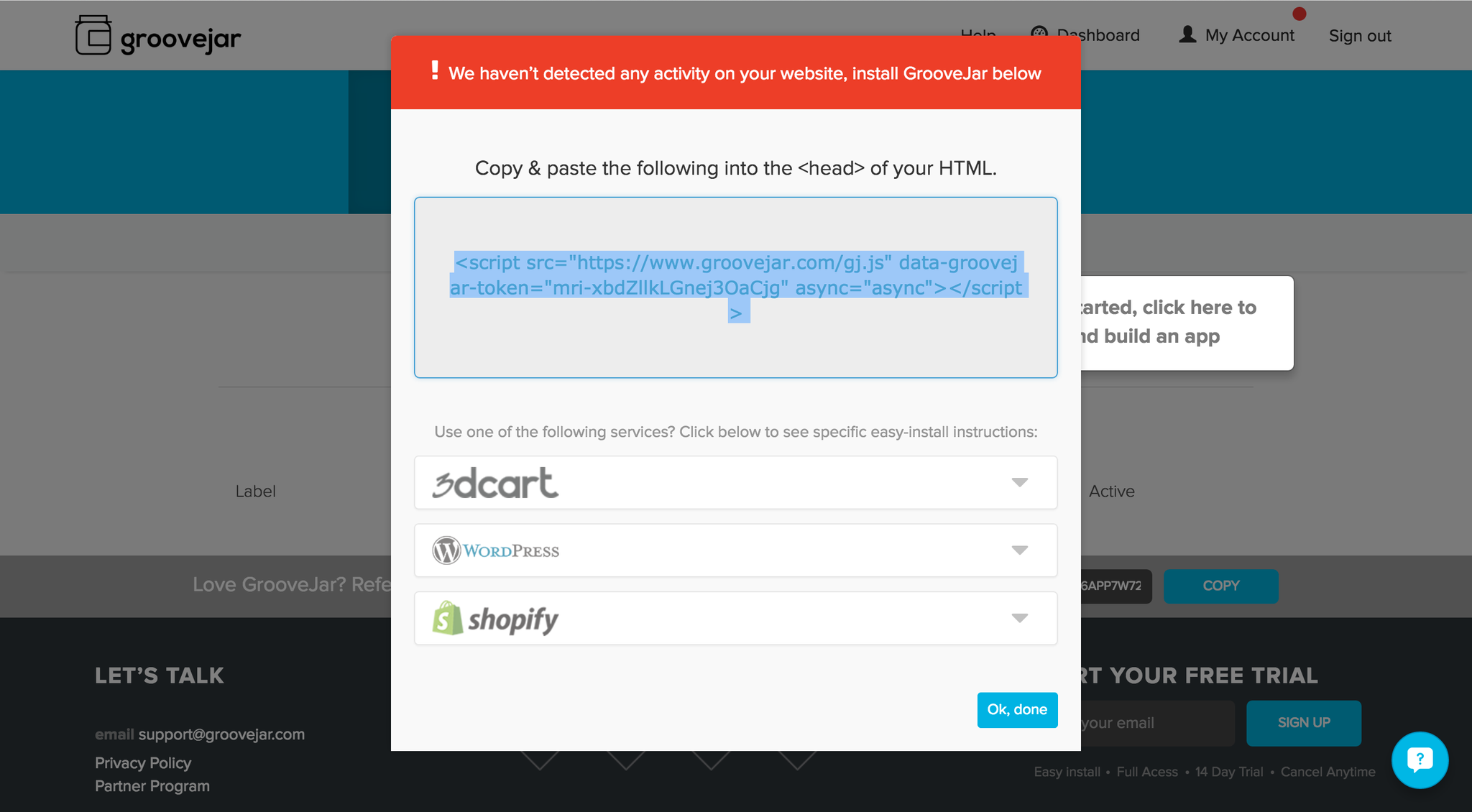 Head to your 3dCart backend. Go to: Admin > Settings > Design > Themes & Styles > Edit Template (HTML) > Action (the cog icon) and paste your code between the <head> tags.
Voilà!